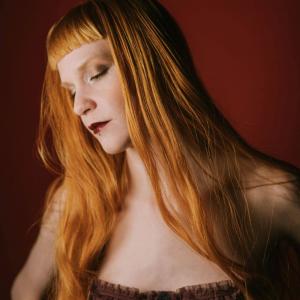 Dana McCool
Dana McCool is an interdisciplinary artist, designer, writer and anarchist. Using symbolism, colour harmonies and universal archetypes, this artwork opens gateways into the inner, higher dimensions of Self, Other, Spirit and The Unknown. With a background in sociology, religious studies and philosophy, she is interested in contemplations that lead to revelations about the eternal moment and the human condition. Current subject matter of interest includes ongoing experiential research in energy medicine modalities, meditation, parapsychology, trance mediumship, as well as several western and eastern esoteric traditions. These include, with emphasis, the legacy Work of G. I Gurdieff.
~
As a surrealist, one contemplates the liminal threshold(s) of multidimensional reality. Paradigms of being presence illuminate an infinite kaleidoscope of biological, social-political , ecological, trans-personal and transcendental circumstances of consciousness.
Dana is a graduate alumni of OCAD University.
---
What artists do you admire right now?
Paul Laffoley, James Tunney, Ernst Fuchs, Johfra Bosschart, Gustav Klimt, Salvador Dalí, Alejandro Jodorowsky, Austin Osman Spare
In a previous life I was (a) ...
Numinous Being
Select Past Exhibitions
2022
2021
2021
2020
2020
2020
2020
2018
2018
2018
2017
2017
2017
2017
2017
2016
2016
2016
2015
2015
2015
2015
2014
2014
2014
2014
2013
What do you mean, "try"?
Try-before-you-buy with a 3 month rental. 100% of your rental payments go towards the purchase (interest free). Message the artist directly, and start the conversation.
---
Art made (truly) affordable
We make it easy for you to try art with smart payment plans and try-before-you-buy models.
See How It Works
---
You're covered.
Artwork protection is included on all art rentals up to $10K. Our Customer Care team is always here to help.
Contact Us
---
Unlock Trade Access
For industries including interior design, film/TV production, & real estate staging: rent original pieces that fit with your project vision, budget and timeline.
Apply for Trade Access
---
1% from every transaction goes towards a Canadian arts nonprofit.